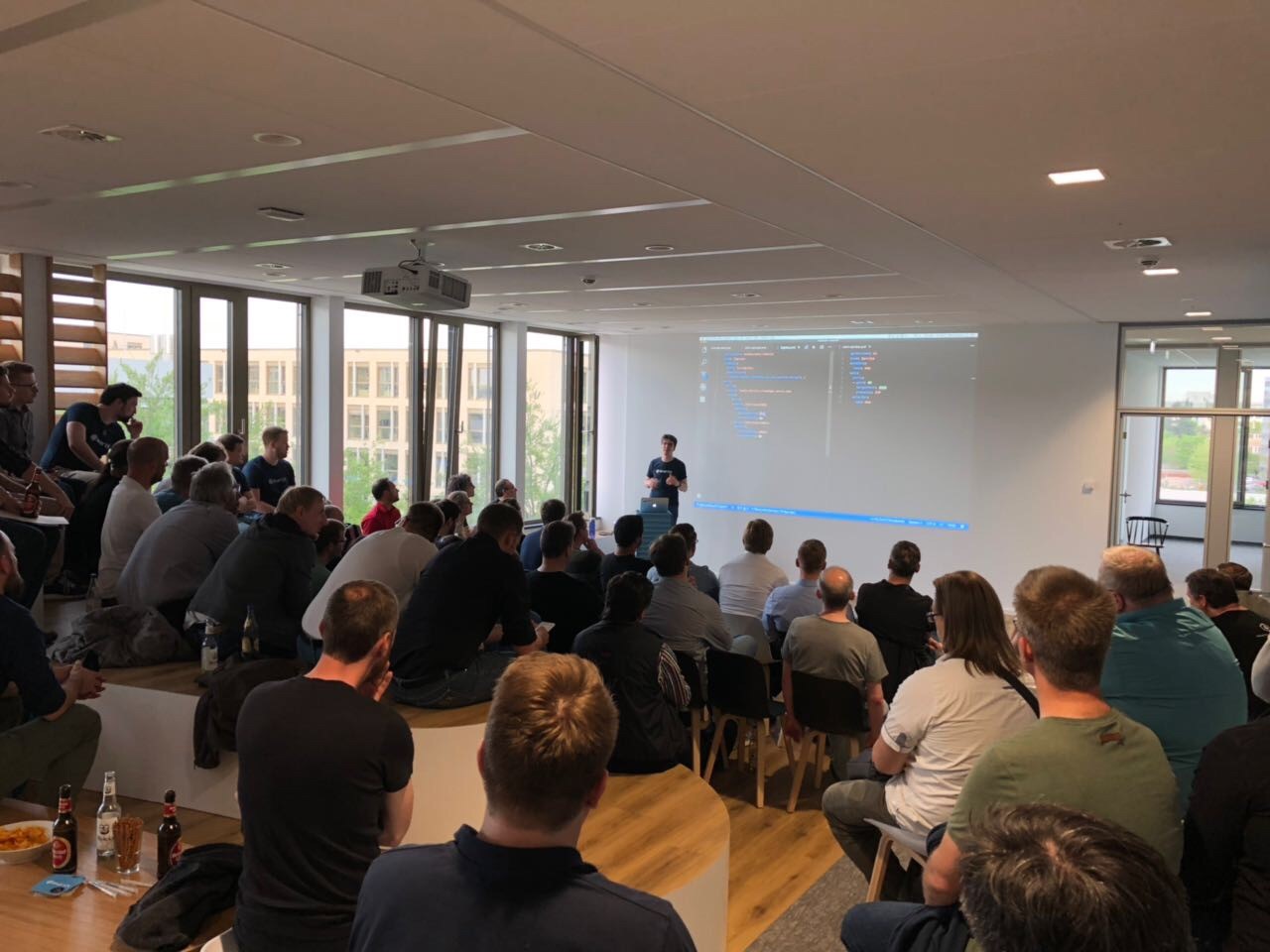 They say in Berlin you can manage to eat and drink all week long for free if you just go to a different meetup every night. So why is a meetup different at LeanIX in Bonn?

So basically it is not: You get pizza and drinks, including Kölsch and softdrinks for free. Nevertheless, Bonn is not Berlin and so our focus was more on giving the attendants' an interesting set of talks on Kubernetes & Cloud. So I guess most people came to the Bonn Agile Meetup not only for food & drinks but to see our brand new office and to listen to our two interesting talks.

We were well prepared and the stage was set! Everyone was excited when more than 60 people showed up at the very first meetup at our new office. The resonance was overwhelming, as everyone told us, how great it looks and how happy we can be to work in such an awesome place.

After a short welcome by our Co-CEO André Christ the stage was all Niklas´ and Dirks. In the first talk, Niklas gave an overview, what two people could get done within two weeks in moving an existing application into Kubernetes running on Microsoft Azure (AKS) and why it is worth taking a look at this quite new technology. Afterwards, Dirk took us on a journey and explained how to do schema changes in cloud applications without downtime. After almost 90 minutes of interesting talks, answering many questions the food arrived and so the discussions had to be continued during chewing pizza. After all, the biggest challenge of the night was then trying not to spit on each other, which seemed to work quite well, most of the times.

Some office tours, beers and cokes later the last people left our office around 10.30 pm. Hopefully with a good and more in-depth impression about LeanIX, our people and our tech stack. We think, it was a brilliant first meetup and we are looking forward to being a host of many more to come. Thank you again #BonnAgile for this opportunity.