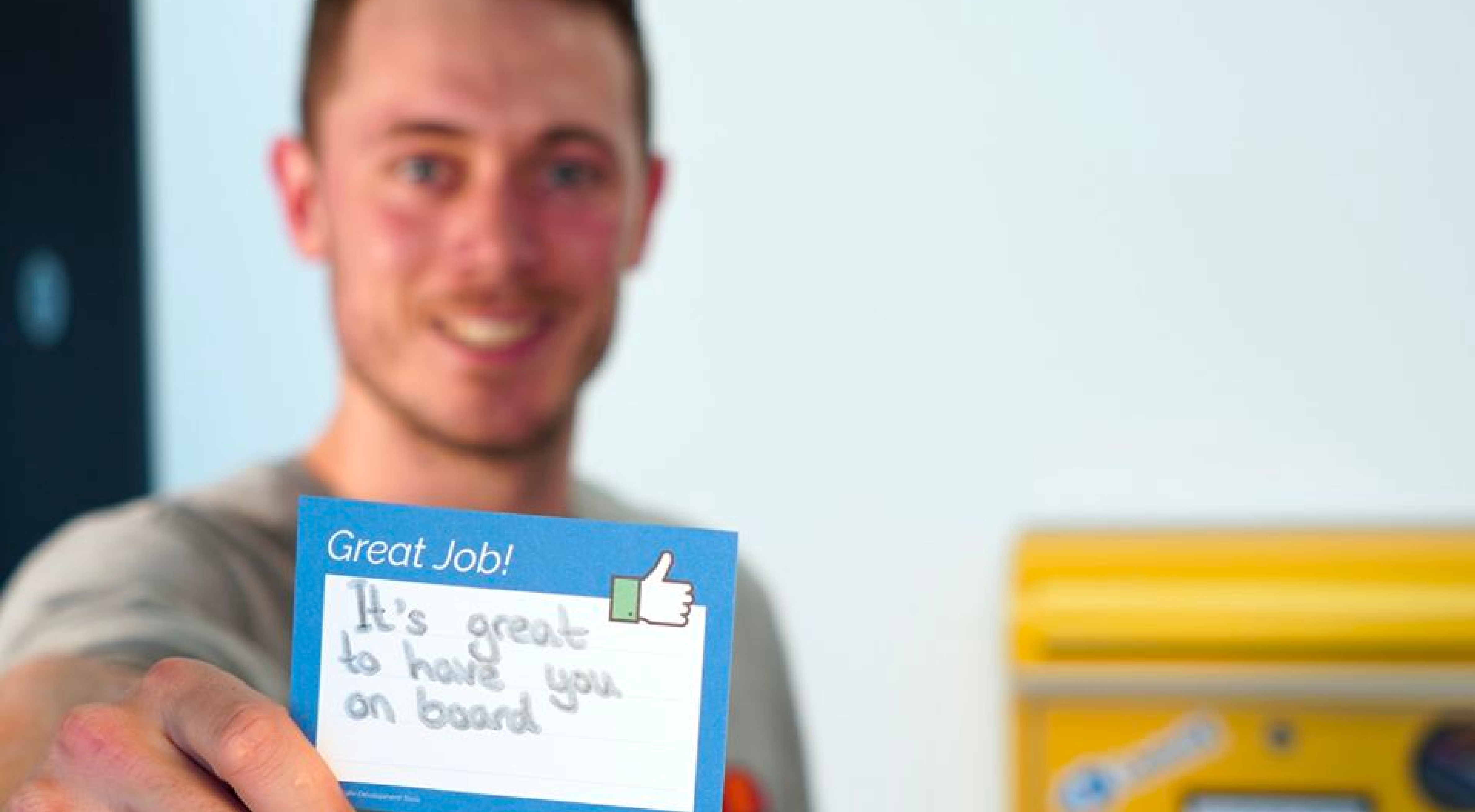 Feedback is an essential part of the LeanIX culture. We believe that regular and qualified feedback helps everyone to develop and grow beyond their limits. Therefore we have set up a dedicated process to guarantee a smooth and helpful feedback process for all LeanIX employees to support the development of everyone's career. Mutual agreement on individual actions will help to foster this process. This understanding is essential for growing and learning fast. Here, we want to present our feedback process shortly. We've decided, regular feedback takes place every three months between the employer and the correspondent supervisor. Thus we ensure a regular exchange between employee and supervisor.
To make sure that the interview is used efficiently, and constructive, we ask both - employee and supervisor - to well prepare for the meeting with notes. We also provide a template for this. Nothing is more frustrating than noncommittal feedback, so we ask our supervisors to document and share the feedback with the employee. It is also a part of LeanIX-Culture to work on equal footing. Therefore we ensure structurally, all of our employees have the opportunity to work over this feedback. Only then, the mutual agreed feedback will be stored.
We would not be an agile startup if we insisted on following this process line by line. Of course, it is also possible to deviate from this in consultation with the company, for example, if employees have different needs and want even more feedback. As you know, LeanIX is a growing company in a fast paced environment and sometimes, we recognise, our processes have to change, to keep up our culture or to be in line with our new size. Processes at LeanIX are always open to be improved, this is why we highly appreciate feedback on all our processes. We hope our new feedback-process works out in this intention and helps to evolve every single member of our team.