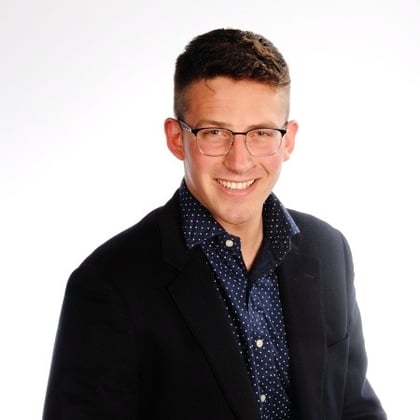 Who are you and what do you do at LeanIX?
Vincent Tamer, Customer Success Manager
Since when are you here?
Since July 1st 2018
Why do you like LeanIX?
I love the culture, the product and that everyone is aware of how powerful the tool is…including our clients.
The best thing about your job is…?
Having a direct impact on our client's success. As well as getting to work with every team in business. It is wonderful to have an impact on the business and to be able to collaborate with majority of the company.
If you are not working, where do you hang out?
I spend a lot of time with my family. Besides that I enjoy going hiking, biking, going to the beach, and exploring all that Boston has to offer.
If you could switch jobs with someone at LeanIX for a day, who would you switch with and why?
I would switch with a developer, to be able to see what it takes to keep LeanIX working as well as it does.
How does your ideal work day look like?
Coffee

Say good morning to my colleagues

Coffee

Check my emails and begin checking in with my clients

Have my morning calls

Go to lunch with some colleagues

Learn something new about Leanix and Enterprise Architecture

Complete my remaining to do's for the day

Set myself up for success for tomorrow by planning out what needs to get done and prep for any upcoming calls I might have.
Where is your favorite place at LeanIX?
If I had to choose, I would have to say the Kitchen….mainly the coffee stations. The view is pretty neat too.