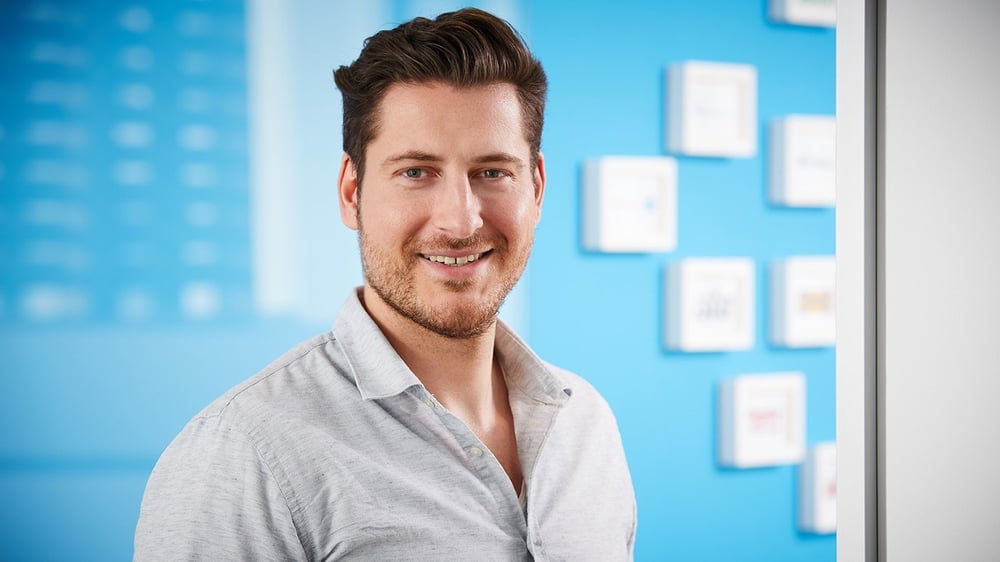 Who are you and what do you do at LeanIX?
I'm Simon. As the responsible VP for Demand Management, together with my team, I help to sustain LeanIX's high growth rates.
We do that by delivering high quality-content, like whitepapers or posters, to prospects and customers that help them solve their challenges. A sophisticated tool chain allows us to scale our activities, while still providing prospects a great experience. In short: We deliver the right content at the right time in order to grow LeanIX.
Since when are you here?
I have joined LeanIX in March 2015. These three years sometimes feel like ten. So much has changed. We have moved office thrice. We have welcomed over 100 customers. We have completely rebuilt our code base, with LeanIX Pathfinder. We have grown the LeanIX Enterprise Architecture Connect Day to a huge industry gathering, and so much more.
Why do you like LeanIX?
Having seen my fair share of large companies and related challenges, I like that we do a lot right here. I will give five examples (as a former consultant I like bullet point lists of three and five):
1) At LeanIX we work in an agile and transparent way. And we really mean it. Also as a working student, you will get insights into important financial KPIs.
2) We have great customers. From a, like Adidas, to z, like Zalando, we help great customers become even better.
3) We have a great product that solves an important challenge for companies, i.e. to transform their IT landscapes. This is digital transformation for real, not on buzzword level.
4) We have a really cool office. MacBooks, automatic height adjustable desks, theme meetings rooms, a ping pong table, phone booths, a great kitchen etc.
5) The people. I feel that I can learn something from everyone here.
The best thing about your job is…?
To see the direct impact of our work on the whole business, the steep learning curve, and the autonomy on how to achieve goals.
If you are not working, where do you hang out?
Preferably in some country far away, in Cologne or the gym. Rarely in Bonn though.
If you could switch jobs with someone at LeanIX for a day, who would you switch with and why?
I would like to do an internship with a front-end developer, as I am fascinated by the logic and elegance of great code. I can contribute basic C# and SQL knowledge from 10 years back at university. I am sure the guys will be delighted.
How does your ideal work day look like?
All KPIs on track. Team happy. Customers happy.
Where is your favorite place at LeanIX?
At my desk in our team space.
Best thing to bring to TGIF?
Enough time for a good chat.