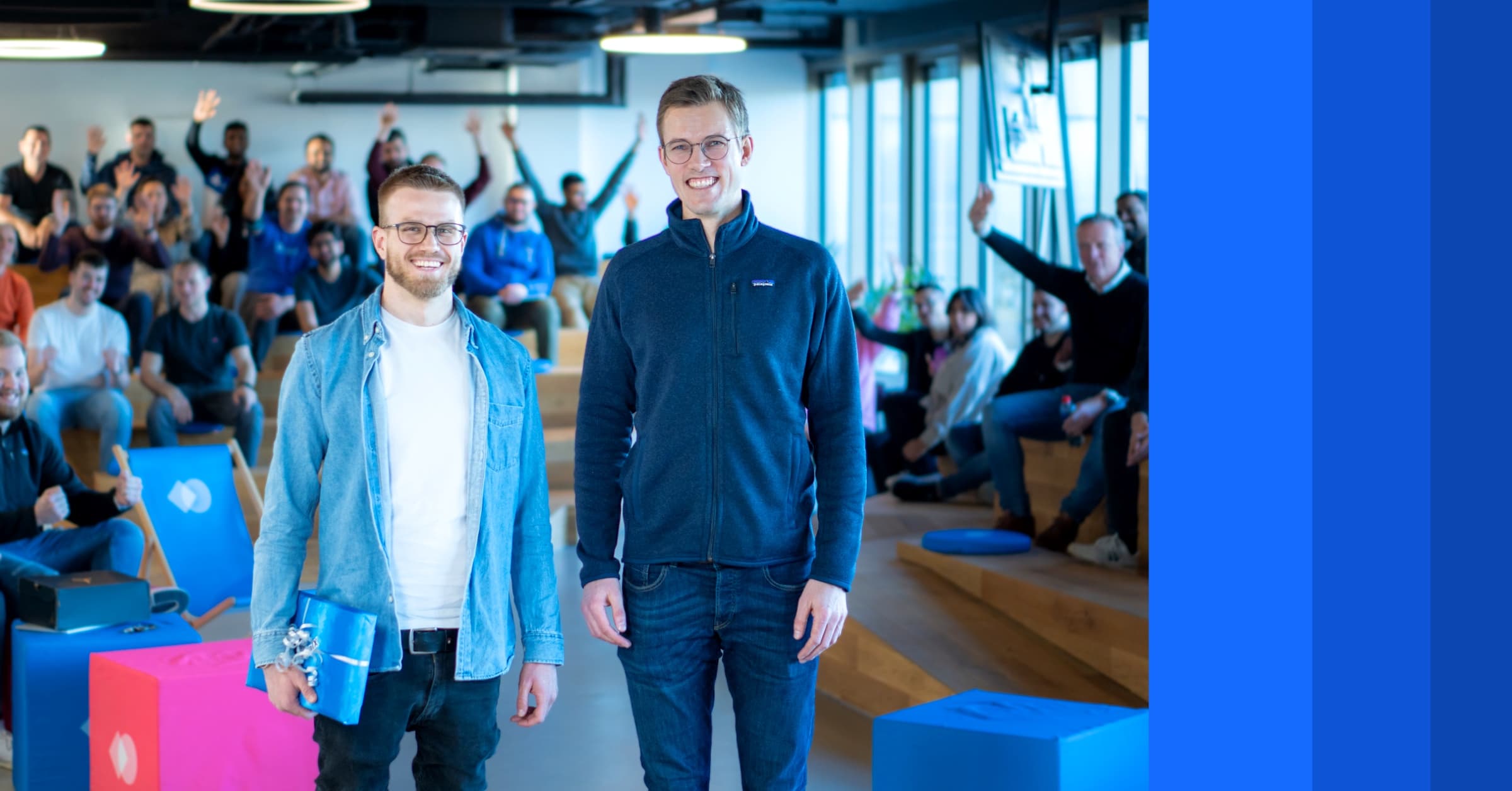 Since 2020, we've not only doubled our customer base, but also our number of employees. In fact, we just welcomed our 500th colleague, David Wiske, to the LeanIX team!
David is a trilingual business development professional with experience in the sales enablement space in Germany as well as the consulting sector in Bulgaria. He's hit the ground running during his first month and will add tremendous value as a first point of contact between LeanIX and prospective customers.
"I commit wholeheartedly to each job I undertake. And I'm passionate about ensuring that, when working with clients and colleagues alike, we not only meet all our objectives but also have a great experience doing it," David says. "The road is paved to one thousand, and I look forward to contributing to the process!"
The team keeps LeanIX growing
It's been an amazing journey to 500 employees since our founding in 2012. We remain on track for continued growth in 2023 and plan to hire an additional 120 teammates. In 2022, we were honored to be certified as a Great Place to Work® in all company locations. Great Place to Work® is the global authority on workplace culture, and recognition is based entirely on what current employees say about their experience.
As we continue to reach new milestones, challenging both ourselves and the status quo, we are committed to maintaining a supportive company culture rooted in collaboration and transparency.
Any business journey is only as successful as the people creating it, and our ongoing success is a testament to our incredible employees around the world.
Thanks to all of them, and welcome aboard, Dave!