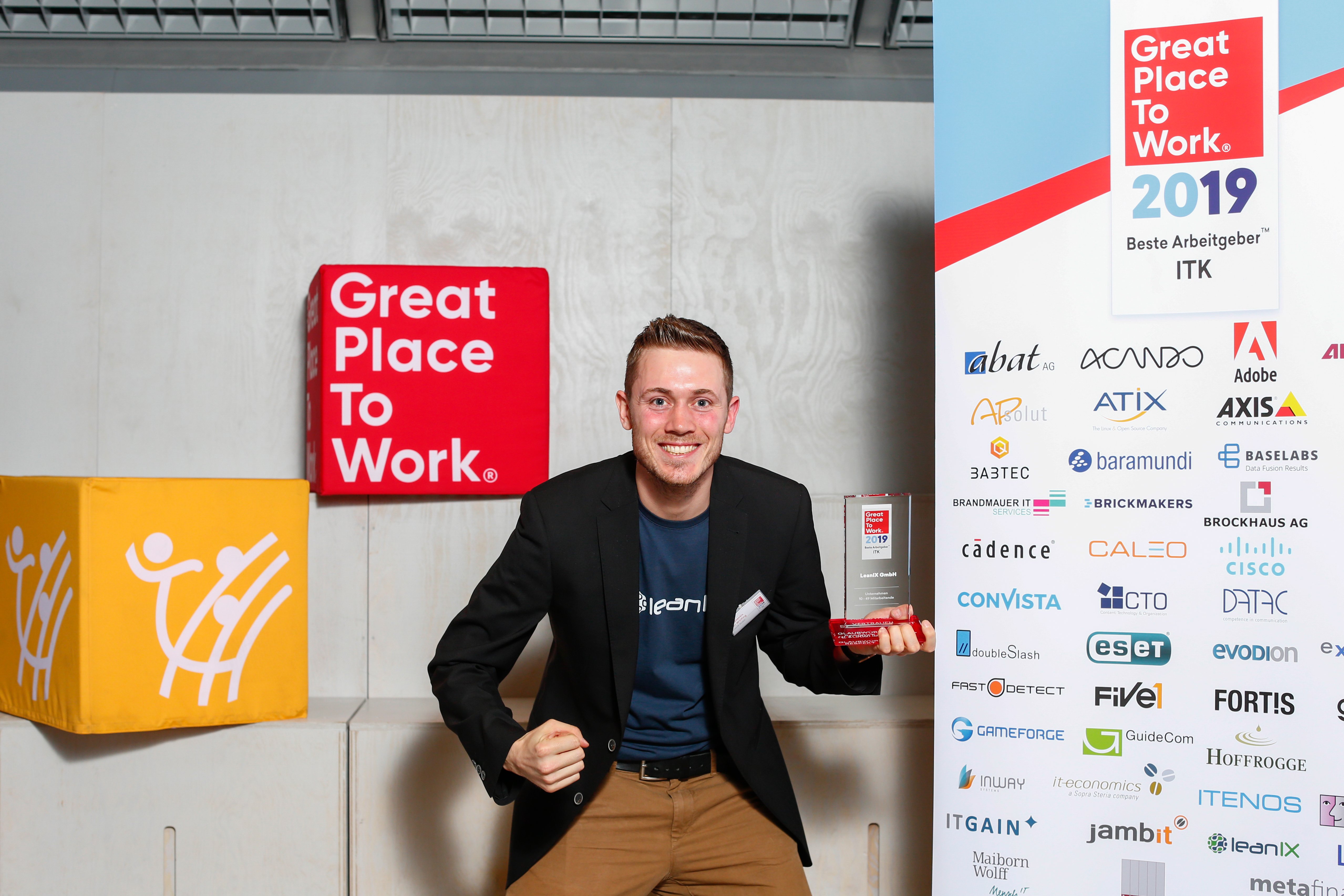 Naturally I'm proud of every single award that our company receives. E.g. LeanIX was ranked 10th Fastest Growing Technology Company in Germany on Deloitte's 2018 Fast 50 List. But for me as a HR Manager, personally and professionally, it's an even greater honor for us to be awarded as 'Great Place to Work' in Germany. We participated for the first time this year and were selected as a winner in the 2019 Great Place to Work® competition for companies with 10-49 employees. The certification is based on an extensive employee survey, focusing on workplace culture as well as a culture audit evaluating and benchmarking HR practices.
During the certification process, I thought really hard about what LeanIX does to earn recognition as a "GreatPlace to Work". If you think about it, most day-to-day activities and responsibilities of a particular job, such as a software engineer or sales manager, are the same no matter where you work, right? HR professionals around the world are constantly on the hunt for the elusive secret sauce; the practice, process, or mentality that could transform a good corporate culture into a great one. What do employees value the most, and what truly makes them happy enough to stick around?
So what exactly is our secret sauce?! And it comes down to a very simple equation: It is the people you work with and the environment you work in. It is our culture, the unique way we do things. At LeanIX, I'm fortunate to be part of a team that is as passionate about the way we interact with each other as we are about the product we build, sell and service.
We collectively strive for excellence. We know how to have fun. We immerse new people quickly. We know how to celebrate our wins. This together sets us up for success!
Being recognized as a 'Great Place To Work' is such an exciting and humbling honor, especially given that each and every employee at LeanIX contributes to building and maintaining such an exceptional workplace culture. Kudos to you all!
If you think you would enjoy working with us, you're in luck – we're hiring. Check out our current openings at https://www.leanix.net/en/jobs