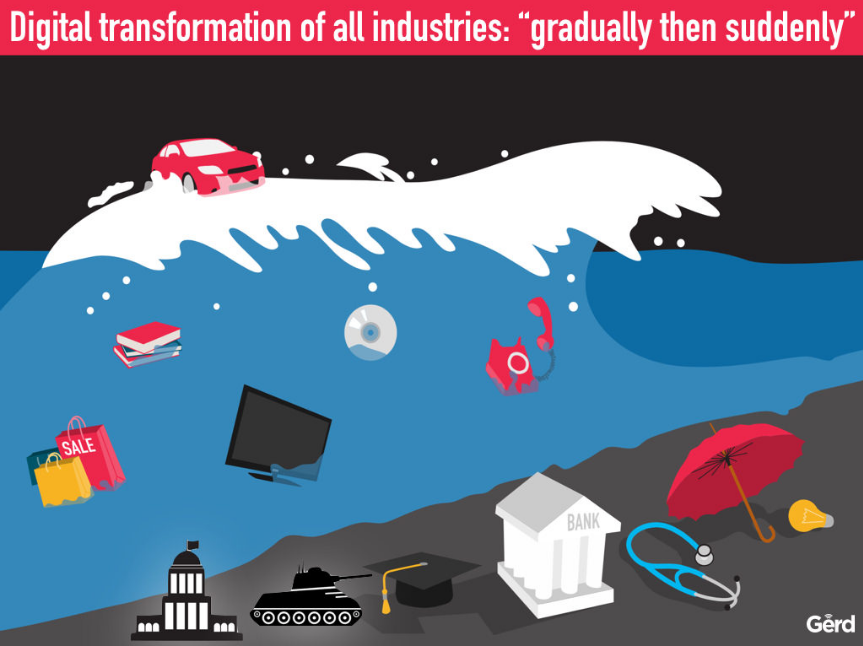 Image source Gerd Leonhard


The role of digital technology fundamentally enables innovation and disruption. Absolutely no industry is shielded from digital transformation.

The taxi industry has been proliferated by Uber, the hospitality industry has been shaken up by Airbnb, Netflix has blown the movie-rental industry out of the water, and the music industry swiftly changed models from CDs to streaming thanks to applications like Spotify and Pandora.