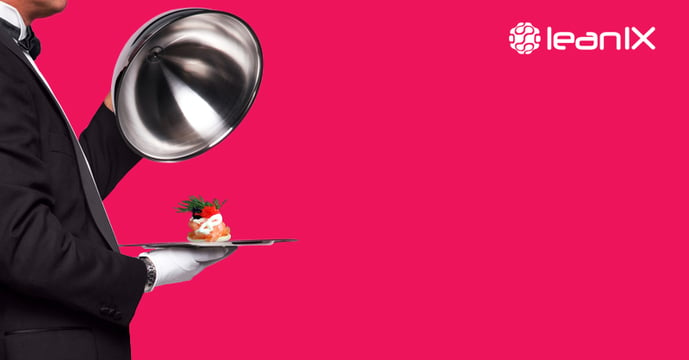 After experimenting with private, public, and hybrid cloud models for their applications and data, many organizations are now turning to the public cloud to meet their needs.

What does transformational leadership look like in the tech world? Find out from the Enterprise Architecture section below. In 2017, we saw several distinct categories of IoT technologies emerge: Hype-chasing fad products; hardware and software infrastructure products that provided the basis upon which customers could build their IoT solutions; packaged IoT platforms and development tools and environments. What were the key IoT takeaways from 2017? Experts agree that 2018 is likely to be the year AI breaks into the mainstream. Gartner reports the first ever global decline in smartphone sales.
What else is happening in the EA world?
I - ENTERPRISE ARCHITECTURE
Enterprise Needs Right Architecture to Secure Public Cloud
Since human error is often at the root of successful security attacks, automation is the way to go for a seamless cloud migration. Gartner suggests that by 2018, the 60% of enterprises that implement appropriate cloud visibility and control tools will experience one-third fewer security failures. Read the full article here.


What Is Transformational Leadership? A Model for Motivating Innovation
Although the concept of transformational leadership can apply to every industry — including healthcare, education, and government agencies — it's increasingly important in IT as companies embrace digital transformation. Adapting to rapidly changing technology requires innovation and strong leadership to stay ahead of the curve and to remain competitive. Learn more here.
II - TRENDS
IoT in 2017: Retrospective Lessons from the Field
IoT projects should focus on generating business results. Companies that wish to implement IoT know their business, but few have the skills required to develop an entire IoT infrastructure. They need complete platform solutions, and I would argue that they've known this from the start. Click here to learn more IoT lessons from 2017.

Artificial Intelligence Continues Its Progression into the Mainstream
Act now with Artificial Intelligence or be left behind. Since the year 2000, more than 52% of Fortune 500 companies have gone bankrupt, been acquired or folded. It pays to invest and harness nascent, disruptive technologies, evidently. Learn how progressive organizations formulate plans around AI.
III - TECHNOLOGY
Top 5 DevOps Automation Tools 2018: Docker vs. Puppet vs. Kubernetes vs. Ansible vs. Chef
Published data confirms that 50% of organizations are implementing DevOps. On the basis of this data indication, analyst firm Forrester has declared 2018 as "the year of enterprise DevOps". This informative article will help you decide which tool is best for your organization.


Kubernetes and the Cloud: Deploy and Scale of Containerized Applications
Kubernetes was one of the hottest open-source projects of 2017, and it is expected to grow even faster throughout 2018. But adopting Kubernetes may not be easy. It is complicated, requires a stark culture change in order to be successful, and may be hard to configure to align with all business requirements. These difficulties are expected to drive the emergence of platforms and packaged Kubernetes solutions to make adoption easier. Read the full article here.
IV - RELATED NEWS
Gartner Reports First Ever Global Decline in Smartphone Sales
Gartner's latest figures record the first ever decline since the analyst began tracking the market all the way back in 2004. Gartner's figures peg sales of smartphones to end users in Q4 2017 at nearly 408 million units — a 5.6% decline over its Q4 2016 figure. Learn more here.
Google Tries to Make Android More Enterprise-Friendly with New Recommendation Program
The new program is designed to point enterprise IT departments at devices that Google has deemed to be enterprise-ready. This involves a number of criteria, including minimum hardware specifications for Android 7.0 + devices, support for bulk deployment and managed profiles and devices for a consistent application experience across deployed devices. Click here for more info.
That was the week in a nutshell; let's see what next week brings!