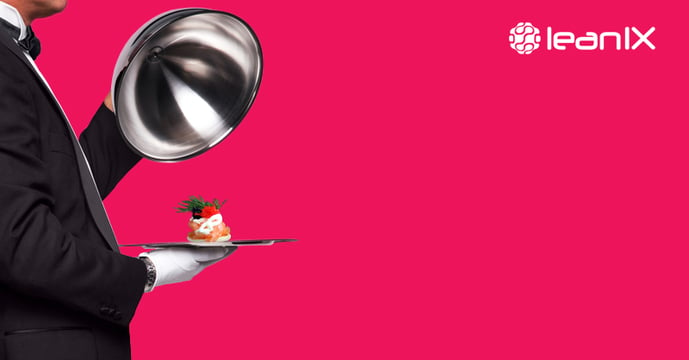 Is your enterprise architecture set up to answer the top questions of various stakeholders? Solutions Architects, Developers, and CIOs alike have questions that Enterprise Architecture can answer. We'll show you how below. Businesses are constantly in search of methods and techniques to use data to ensure better operations and to accommodate advanced analytics. One key factor is acknowledging and making use of data lakes. Learn how to maximize the potential of data lakes in the "Enterprise Architecture" section below. After a long time on the hype cycle, is enterprise blockchain finally ready for its breakout? How does the DevOps model truly affect the CIO? At risk for diabetes? Your Apple watch knows.
What else is happening in the EA world?
I - ENTERPRISE ARCHITECTURE
Sink or Swim: What Every Enterprise Must Know About Data Lakes
To get the most of a data lake, an enterprise must integrate it in the company's data architecture. Data lakes provide a very efficient medium to maximize the analytical abilities of the company and to get the most from the data. Yet, a data lake must be well integrated with the existing enterprise data management platform, methods, and tools. Click here to read the entire article.


How to Answer the Top Questions of Enterprise Architecture Stakeholders

The correct enterprise architecture supports various stakeholders: CIO, CTO, IT Manager, etc. Each stakeholder has different informational needs that can be solved by enterprise architecture. Click here to download the Enterprise Architecture Stakeholders poster.
II - TRENDS
Enterprise Storage Market to Focus on Data Use in 2018
Experts predict a shift in focus for the enterprise storage market in 2018 as IT departments turn their attention to managing and analyzing their explosively growing data. Click here to read the opinions of various experts on enterprise storage.
Enterprise Blockchain May Be Ready for Its Breakout
After a long time on the hype cycle, enterprise blockchain is finally ready. Many cohorts and industries conducted experiments and proofs-of-concepts to explore and strengthen possible use cases for the breakthrough technology. Now that the groundwork has been done, it may be time to reap the enterprise benefits of blockchain. Read the full article here.
III - TECHNOLOGY
How DevOps Affects the CIO
The role of the CIO is evolving due to various factors besides changes to development and operational models. Of all the roles that will be affected by the transition from traditional IT to a DevOps model, perhaps the most consequential is that of the CIO. How should CIOs proceed with DevOps developments? Read the full article here.
The Kubernetes Effect
There are many reasons why IT community is getting so excited about Kubernetes - Kubernetes dictates the design, development and day-2 operations of distributed systems in a fundamental way. Click here to read the long list benefits that Kubernetes brings to developers.
IV - RELATED NEWS
The Apple Watch Can Detect Diabetes with an 85% Accuracy, Cardiogram Study Says
The Apple watch can detect diabetes in those previously diagnosed with the disease with an 85 percent accuracy by using the Watch's heart rate sensor, the same type of sensor other fitness bands using Android Wear also integrate into their systems. Read more here.

Intel Wants Smart Glasses to Be a Thing
Year after year, we've seen companies try and fail at the smart glasses game - Google Glasses and Snap Spectacles both failed to take off. But that's not stopping Intel from getting in on the fun! Intel launched Vaunt, smart glasses that are nearly indistinguishable from regular glasses. Click here to check out the glasses.
That was the week in a nutshell; let's see what next week brings!