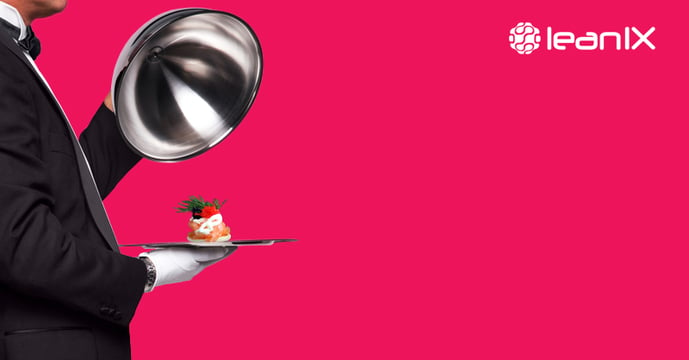 In the dawn of the Fourth Industrial Revolution, customers are expecting that their applications work flawlessly on all devices, have minimal to no downtime, and have an interactive design. Your enterprise has only one chance to keep up - run at warp speed.
Big data wields an immense revenue-producing potential if your company knows how to extract the right information. Read the step-by-step guide on how to mine for big data gold in the trends section. Kubernetes has been the star of the enterprise in regards to container orchestration - and trends seem to remain the same. 2018 is shaping up to be another great year for the open-source system for automating deployment. Startup Nuro from San Francisco created a self-driving car to pick up your dry-cleaning and groceries. Are you in?
What else is happening in the EA world?
I - ENTERPRISE ARCHITECTURE
Is Your Enterprise at Warp Speed?
The only way to compete in the global economy is to run at warp speed. Which means large enterprise must let go of their traditional monolith set up and embrace agility and innovation. While this is good for business, it does present some risk to the organization. Read the full article here.


Video: #ShiftLeft with adidas
The best companies are #ShiftingLeft - changing the way they build applications, ideals, and creating lean EA structures. With over 53,000 employees, adidas opted for a lean EA team consisting of 10 Enterprise Architects, a few supporting domain architects, and some 60 solution architects. No overhead. No ivory tower. Only a collaborative structure. Watch the informative talk here.


II - TRENDS
5 Blockchain Statistics: CIO Reality Check

Two years after Blockchain landed on Gartner's Top 10 Strategic Technology Trends, CIOs are still trying to figure out where they stand. A few recent statistics show that actual CIO and leader perceptions of blockchain might be at odds with overblown analyst predictions. Click here to read the top 5 CIO blockchain statistics.

5 Steps to Extracting Big Data Gold
It has proven to be difficult for firms to succeed with their big data projects when they really aren't sure of the business gold they're seeking. Read the top 5 steps to extracting meaningful insights from big data.


III - TECHNOLOGY
Avoid These Common DevOps Pitfalls
Virtually everybody is interested in doing DevOps these days - but very few are doing DevOps right. The IT landscape is littered with technologies and initiatives that seemed to promise great things but, for one reason or another, failed to deliver. Study these common DevOps pitfalls to avoid.


Why 2017 Was the Year of Kubernetes — and 2018 Will Be Too

According to a survey conducted on container and cloud orchestration, 64 percent of respondents said they were using Kubernetes, 36 percent said they were using Docker Swarm, and 18 percent said they were using Apache Mesos. Learn why 2018 will be an exciting year for Kubernetes.

IV - RELATED NEWS
MIT Is Aiming for AI Moonshots with Intelligence Quest
Keeping their focus on artificial intelligence, MIT has announced the launch of the MIT Intelligence Quest, an initiative aimed at leveraging its AI research into something it believes could be game-changing for the category. The school has divided its plan into two distinct categories: "The Core" and "The Bridge." Read more about the initiative here.


Self-Driving Vehicle Is a Grocery-Getter and Errand-Runner
Nuro's vehicle is a small, narrow box on wheels, half the width of a regular car, and which is designed to be a lightweight way to get goods from a local business to a customer, or from one person to another within a neighborhood or city. Nuro has raised a $92 million Series A round led by Banyan Capital and Greylock Partners to help make its unique vision of autonomous transport take shape. Click here to read the full article.
That was the week in a nutshell; let's see what next week brings!