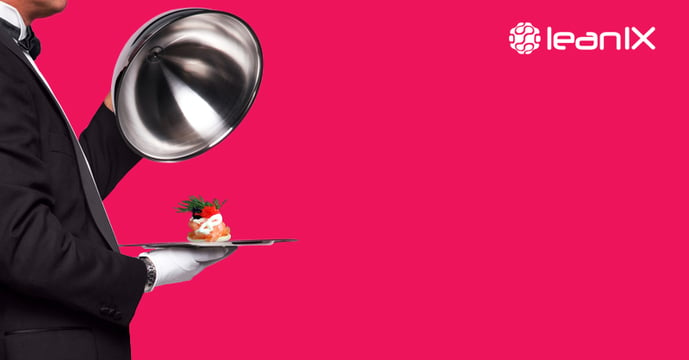 Welcome to 2018! 2018 brings many exciting opportunities for the business world. In an interesting turn of events, 2018 also highlights the death of long-term IT planning. Enterprise Architects have left their 5-year modeling structures and soared to the top of the coveted IT professions. Now, the entire IT architecture is following.
Over the next year, interest in AI will grow across every industry. By 2020, the AI market will increase to $47 billion. But how will these investments pay off for the enterprise? Learn more in the "Enterprise Architecture" section below. Has Big Data completely surpassed the hype cycle without providing value? The Department of Health and Human Services reports that more than 2.5 million individuals' personal healthcare information was breached during the last six months of 2017.
Will DevOps efficiency and effectiveness fall short of this self-service goal? Experts think so. Learn more from the 'Technology' section below.
What else is happening in the EA world?
I - ENTERPRISE ARCHITECTURE
The Death of Long-Term IT Planning
In a survey of 500 U.S.-based businesses, CompTIA found that only 34 percent of companies currently develop an IT architecture plan beyond a 12-month window. Read the full article to find out how companies of every size and maturity level are planning their future.
2018 Will Be the Year of the Intelligent Enterprise
Over the next five years, the world will add 10 million more programmers as rules-driven white-collar work is replaced by software or machines. We will all need to automate ruthlessly to free up our best talent. The face of the enterprise is changing. Read the full article here.
II - TRENDS
Big Data 2018: Cloud Storage Becomes the De Facto Data Lake
This article focuses on how big data is being managed. Big Data, whether from IoT or more traditional sources, is going to live and be processed in the cloud. How do we keep this data lake from becoming a data silo? Learn more here.
How Blockchain Will Restore Digital Trust in 2018 and Beyond
Cybercrime damage costs are predicted to hit $6 trillion annually by 2021. The American Medical Association reports that four out of five physicians in the U.S. have experienced a cyber attack. Can blockchain technology provide relief? Read the full article here.
III - TECHNOLOGY
Routes to DevOps Efficiency in 2018
According to top IT experts and analysts, even though more organizations have adopted DevOps, they often adopt them in a poorly implemented manner. Getting DevOps under control is an important step for 2018, but this can be a challenge when the goals constantly fluctuate. Read the IT pro's predictions on the state of DevOps in 2018.
What Are Microservices and Can This Architecture Improve Your Application Development?
An increasingly large amount of developers are choosing microservice architecture. The architecture is most useful for the sort of cloud, mobile and SaaS applications that are reaching into other industries now. Click here to take a closer look at how many big brands are leveraging microservices architecture to deliver experiences at scale.
IV - RELATED NEWS
Comcast Ventures Is Betting on Blockchain Technologies in 2018

Comcast Ventures, the investment arm of one of the world's largest media and telecom companies NBCUniversal is doubling down on blockchain. Earlier this month, the company announced a commitment to MState Growth Lab, an accelerator program focused on enterprise blockchain startups. Learn more here.


Dell Is Making Jewelry with Reclaimed Gold from Recycled Computer Guts
In an effort to reduce waste, a new jewelry line launched this week in literally the last place on Earth any reasonable human being would look for fashion advice - Dell Computers. Click here to learn about the new venture.