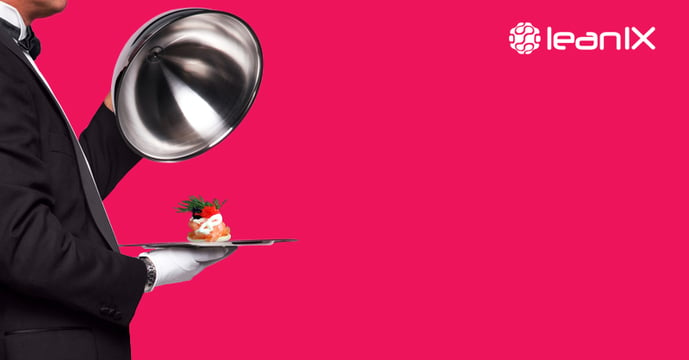 Does your company have remote workers stationed around the world? If so - make sure that your infrastructure secures your network and security data. Find useful tips in the Enterprise Architecture section below.

In the next ten years, almost all business organizations will make technology an integral part of their employees and customers. Specializing in token creation and smart contracts for clients on the Ethereum network, there's no surprise that Blockchain Developers are currently among the most sought-after developers. Can Artificial Intelligence reduce the cost of market research reports? What are the 7 traits of a valuable DevOps team player? With Artificial Intelligence gaining prominence in market research, the industry is now heading towards more efficiency, accuracy, and lower-priced data collection. Learn more from the 'Trends' section below.
What else is happening in the EA world?
I - ENTERPRISE ARCHITECTURE
Digital Transformation's Pivotal Partner: Business Architecture
Digital business transformation holds the promise of significant benefits – increased growth, improved efficiency and expanded adoption of new products. It also comes with its challenges. Learn how to order to capitalize on these benefits through technical and business skills in business architecture from this post.
How to Secure Your Data, Network and Employees Remotely
More and more enterprises allow employees to work remotely - which carries with it an equal amount of risk as opportunity. Compromise of credentials is one of the biggest security risks to any enterprise. Enterprises should look towards security strengthening measures including two-factor authentication, encryption policies for securing documents and User Activity Monitoring or User Behavior Analytics solutions to identify internal risks and detect fraudulent situations. Learn more here.
II - TRENDS
Hyperledger Fabric Offers Path to Enterprise Blockchain Future
Like many other new technologies, enterprise blockchain comes with a caveat: Work done now could well need to be reworked down the road. Gartner analyst Nick Heudecker adds that blockchain technology is unlikely to displace established methods anytime soon. Learn how Hyperledger fabric is setting the groundwork for future enterprise blockchain endeavors.

Agile, Efficient and Affordable: AI Powered Market Research Is Here to Stay
Traditional research cycles are often too time-consuming and expensive. With AI's growing ability to understand different qualitative and quantitative data, programs can now write individualized reports based on keywords or subject areas that a client is interested in, which can save hours slaving over PowerPoint. Read the full article here.
III - TECHNOLOGY
7 Traits of a Valuable DevOps Team Player
Every DevOps project benefits from experienced DevOps team members. But which experience and skills matter most? A few key traits can help CIOs and IT leaders fine-tune hiring and talent retention strategies. Learn the key traits that distinguish the team members that DevOps professionals prize from this article.
The Role of Container Management Software in IT Ops
Containers provide a useful way to meet IT challenges, but they also create complications for operations teams. Container management software can help address these complications and make the move to containerization a smoother, more effective process. Click here to learn more.

IV - RELATED NEWS
Berlin Banking Platform SolarisBank Closes €56.6M Series B
Founded in 2016, SolarisBank offers a Banking-as-a-Platform with a full banking license, meaning it provides both the technology and the banking rails needed to offer various banking and financial products, including the required regulatory mandate. Read more about their successful funding round.

47.3 Million U.S. Adults Have Access to a Smart Speaker, Report Says
Nearly one in five U.S. adults today have access to a smart speaker, according to new research out this week from Voicebot.ai. That means adoption of these voice-powered devices has grown to 47.3 million U.S. adults in two years – or 20 percent of U.S. adult population. Learn more here.
That was the week in a nutshell; let's see what next week brings!