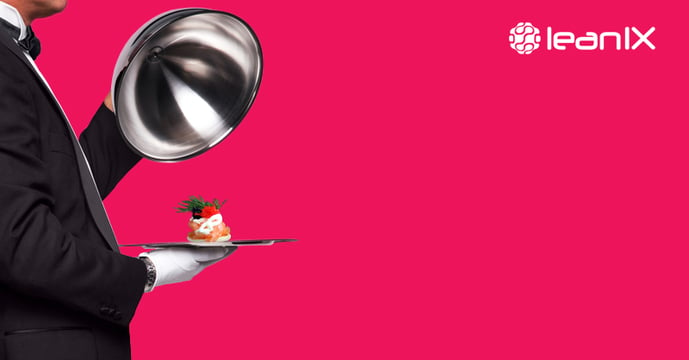 Does digital transformation also carry the social responsibility of saving our planet? Forbes contributor Daniel Newman claims that the technology movement that we credit with improving customer experience has a bigger calling.
As technology needs change, industries are starting to realize the need for Enterprise Architects. But are there enough individuals with proper talent to fill the void? How can microservices architecture extend beyond the backend? Whats ahead for container orchestration and kubernetes? Find out in the Technology section below. Tesla has finally completed something on time: the world's largest battery. What is chaos architecture? Microservices allstar Adrian Cockroft shares his insights on the evolution of cloud native architecture below.


What else is happening in the EA world? Check out the news below!
I - ENTERPRISE ARCHITECTURE
Harvey Nash/KPMG 2017 CIO Survey Part 3: Tackling the IT Talent Gap
As technology needs rise, industries change and digital disrupts, recruiting top IT talent becomes critical to organizational success. What we are now finding out is that it is much easier said than done. Organizations face a host of challenges, starting with a supply and demand imbalance for emerging skills, the need to predict the company's future course, and finally a deep, introspective view of the company itself and its people. Read more here.

Adrian Cockcroft Discusses Chaos Architecture: "Four Layers, Two Teams, and an Attitude"
Microservices pioneer Adrian Cockroft shared the evolution of cloud native architecture, and how chaos engineering can be applied to produce better and safer systems in a talk at QCon San Francisco. Learn more about this effective chaos architecture from this informative recap of his speech.


II - TRENDS
IoT and Network Convergence: How Consumer Use Will Impact Networks
As consumers increasingly depend on IoT devices—even perhaps without realizing it—network convergence plays an imperative role in helping operators meet consumer IoT demand. While IoT devices can help save time, they are only as good as the network infrastructure on which they run. The challenge for operators is to ensure that networks are converged so IoT devices can run quickly and effectively. Learn more about network convergence from this article.

How Digital Transformation Aligns With Corporate Social Responsibility
Through digital transformation, we've already improved some of the waste and pollution associated with the workplace of the last 50 years. Most major companies have made sustainability pledges or policies, with some even mentioning how digital can aid sustainability. But moving forward, sustainability won't just be a corporate goal — it will be a necessity. Click here to learn more.


III - TECHNOLOGY
The Enterprise Gains From Micro Front end
With the passage of time, a monolithic system's front end grows in rigidity, resulting in feature-augmentation difficulties. The new approach, 'micro front end architecture', brings the benefits of microservices to enterprise application and mobile app front ends. It facilitates message passing while calling one micro front end from other or incorporating a call-back mechanism for every micro front end. Learn more about micro front end apps from this article.


Containers and Kubernetes: What's Next?
Most experts agree that an orchestration tool is essential to the scalable long-term management of containers – and corresponding developments in the marketplace. The next trends in container orchestration are all focused on broadening adoption. Read more about the development of containers and kubernetes in this article.

IV - RELATED NEWS
Tesla Completes the World's Largest Battery for Australian Wind Farm
Tesla has completed production of a massive battery farm in South Australia, which is designed to capture and store energy produced by a wind farm and distribute it to the grid when it's needed most, in an effort to curb frequent summer blackouts. Read the full article here.


AWS Ramps up in AI With New Consultancy Services and Rekognition Features
Amazon Web Services is opening a machine learning lab, ML Solutions Lab, to pair Amazon machine learning experts with customers looking to build solutions using the AI tech. And it's releasing new features within Amazon Rekognition, Amazon's deep learning-based image recognition platform: real-time face recognition and the ability to recognize text in images. Learn more here.