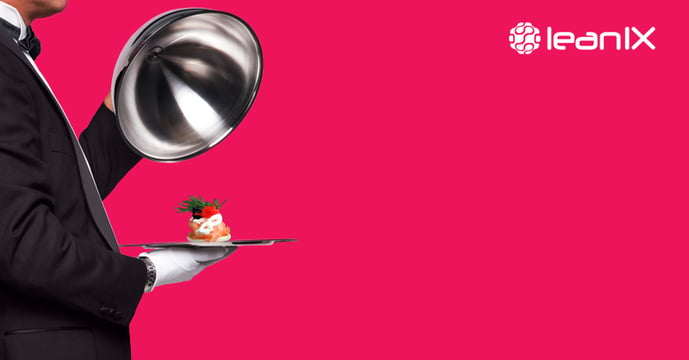 How are governments around the world using current technologies to stay compliant? How has the Equifax hack impacted American views on data privacy? IDC predicts that by 2019, digital transformation investments will triple, drawing funds away from store capital and profoundly changing the retail industry. What will shopping look like in the future?
Can IoT improve your airport experience? Done well, agile development has performance management built in, but it may be difficult to integrate. Read the 7 steps to agile development below.

What else has happened in the EA world this week? Keep reading to find out.
I - ENTERPRISE ARCHITECTURE
Vancouver's CTO Uses EA to Keep the City Ahead of the Digital Curve
Vancouver is a part of the 100 Resilient Cities project started by the Rockefeller Foundation in 2013 to help cities across the globe become more resilient in the face of modern social and economic challenges. The program funds a chief resilience officer (CRO) in chosen cities for two years and gives them access to almost $200 million in funding for research, as well as a network of CROs worldwide for sharing advice and building relationships. Vancouver has allocated some of the money to appointing EA practices. Read more here.

Don't Kill Your Digital Transformation with Technology Obsession
Digital transformation is the only means of survival available to monolithic enterprises competing with nimble industry disruptors. But enterprises have something startups don't: decades of invaluable, mission-critical applications and data as well as unmatched knowledge and experience that can be leveraged to drive digital innovation. Read the article here.

II - TRENDS
How This Danish IoT Company Is Improving Passenger Wait Times
How can airlines better manage the increasing number of frequent flyers entering their departure and arrival areas? Danish IoT company Blip Systems is at the heart of these optimization efforts in over 25 international airports. Queue times, shopping time per flight, dwell times or even auto-profiling passenger behavior from the entrance to a gate are all achieved by joining together passenger touch points. Read more about the company here.


Blockchain Could Help Us Reclaim Control of Our Personal Data
The world is finally realizing the impact of uncontrolled personal data. Hacks happen constantly, just recently Experian, Equifax, and TransUnion are able to store huge quantities of our personal data and profit from it in a way that doesn't always benefit us. Read more here.


III - TECHNOLOGY
How to Implement a Successful DevOps Roadmap
Enterprises are empowering teams with contemporary tools, frameworks and methodologies to enhance the business value of their applications. DevOps has emerged as an approach of great significance over the years. It isn't confined to one project's execution plan; it goes beyond and blends with an organization's culture. Learn more here.


7 Steps to Agile Development
Agile requires a level of commitment from the business side that is far greater than traditional waterfall methods. But,
66% percent of survey respondents felt that agile helped avoid major failures, while 58 percent said it kept them from investing in programs that don't meet business needs. About half indicated that agile helps reduce risk and bolster efficiency. Read more here.
IV - RELATED NEWS

Aviva Is Taking a Majority Stake in Robo Investment Startup Wealthify

Aviva has its sights on Wealthify. Aviva currently claims 33 million customers for its life insurance, general insurance, health insurance and asset management services, across 16 markets, while Wealthify targets millennials and those new to investment by providing a simple, easy to use and low fee digital investment service. Read more here.



Ohio State University Launches Its New Digital Flagship University with Apple

Ohio State University has

announced a new digital education initiative

in collaboration with Apple that includes a new iOS Design Lab on its Columbus campus and the distribution of iPad Pros to incoming first-year students. Learn more here.