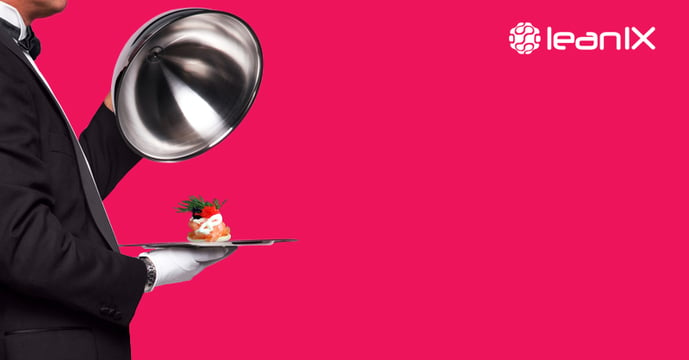 How far in advance do you plan your IT infrastructure? Only 34 percent of companies plan their IT infrastructure strategies beyond a year, and CompTIA claims that one year just isn't long enough. How did big data techniques help Germany win the Football World Cup?

As the Internet of Things (or IoT) expands in promise, it expands in horror stories. For example, a pair of diligent, caring parents ventured into their toddler's nursery one night to hear a strange man's voice whispering to their baby through the smart monitor. Or a smartcar was hacked while a driver was behind the wheel. What can we do about the impending vulnerabilies that IoT brings?
WannaCry. Petya. Wikileaks. Cloudbleed. Hacks of presidential campaigns in France and the United States. Shadow Brokers. Equifax. Deloitte. Those are just some of the most significant cyberattacks of the last 12 months. What will the government do about security risk?
What else has happened in the EA world this week? Keep reading to find out.
I - ENTERPRISE ARCHITECTURE
CompTIA: Enterprise IT Needs Better Long-Term Planning

For enterprises, all of this will be vastly more important in the years to come as technological changes continue their rapid pace of change when it comes to business IT. What businesses need are much longer planning cycles for their IT infrastructures so they can prioritize their investments across different needs and technology segments. Read more here.


Five Things CEOs Must Know Before Investing in Analytics
How we capture, curate and leverage data today is becoming the crucial difference between winning and losing. The world will soon be divided between organizations that have and know how to utilize their data, and those who do not. Learn more here.

II - TRENDS
Top 10 Trends for Digital Transformation in 2018
Just shy of the final quarter of 2017, we can still say it's been an eventful year in digital transformation. User experience (UX), big data, and smart machines have proven big players in the business landscape this year. Read the top trends for digital transformation in 2018 here.


How the US Senate Could Save (or Ruin) the IoT
As the IoT rapidly expands, IoT security is on nearly everyone's minds - including legislators'. In the coming months, the U.S. senate is scheduled to discuss and vote on a new bill that concerns IoT security: the Internet of Things Cybersecurity Improvement Act of 2017. Read more here.


III - TECHNOLOGY
Cybersecurity Threats Demand Modernizing Federal Technology
Private and public networks around the world are incessantly under cyber attack, and the threats continue to proliferate. Cyberattacks steal from the innocent, threaten our national security, and undermine faith in corporations, institutions, and government. Read more here.


Why DevOps Has Become a Major Playmaker in IT
With a DevOps mindset, development and operations teams can also start implementing best practice procedures, such as an iterative process to monitor the code to deployment flow, and eventually improve their development and deployment workflow. Read more about DevOps' critical role in IT here.
IV - RELATED NEWS

Check out the 12 Startups in Techstars NYC's Summer 2017 Class.

From analytics product for B2B businesses to

search engine for VR and AR content, to personalized organic matcha equipment - the Techstars office is bubbling with promise. Read more about the startups here.