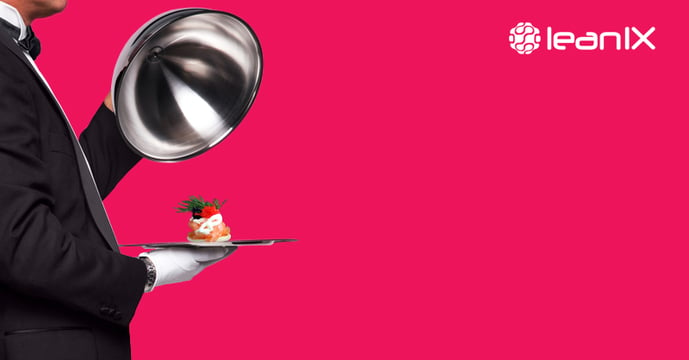 Technology giant IBM and storied research institution MIT are creating an IT lab in Cambridge, Massachussetts. They hope to harness the power of machine learning with quantum computing.
Is there a strong link between DevOps and IoT? What is the true role of an EA under the impending GDPR regulation? Jason Bloomberg shares his expertise below. Lousiana's government has implimented an enterprise architecture project and is now modernizing and standardizing IT services. Will other governments follow suit?
What else has happened in the EA world this week? Keep reading to find out.
I - ENTERPRISE ARCHITECTURE
Enterprise Architects: Critical Resource for GDPR Compliance.

GDPR compliance touches many different people across a wide range of processes and supporting technologies within any company. EAs are well-positioned to coordinate the necessary communication and collaboration in or to successfully implementation GDPR compliance. Without an effective EA role, the GDPR compliance effort will face unnecessary risks. Read more here.
Digital Transformation at the State of Louisiana.
The Louisiana Enterprise Architecture (EA) project is modernizing and standardizing IT services across the state's 16 government agencies, leveraging a best-of-breed technology strategy that includes software-defined data centers, service-oriented architecture, and single sign-on for state citizens as well as government employees. Read more about their transformation in this article.

II - TRENDS
Experts Claim Blockchain Technology Can Revolutionize Security Industry
Will Blockchain technology introduce major changes to the security industry? These experts argue that technology is not only effective in powering digital currency exchange but can also be used to strengthen the existing security solutions. Read more here.


Report: CIOs, CTOs, and CDOs Leading Top Digital Transformation Efforts
Business Transformation 150 scoured the globe for leaders who have taken an innovative approach to digital transformation. What they found are executives—working across industries are demonstrating an understanding of how the business environment is transforming in response to new technologies, and are actively preparing their companies to succeed both during and after the changes, according to a press release. Read the exciting report here.
III - TECHNOLOGY
A Key Part of Google's Cloud Strategy Just Got a Boost
Mesosphere, backed by top Silicon Valley investors, adds support for rival Kubernetes in a nod to the changing tide in the container orchestration market. Mesosphere is introducing a beta version of the Google-led Kubernetes container cluster management software in its flagship software. Learn more from this article.
DevOps and IoT Merge to Improve App Quality and Security
DevOps is trending in the cloud space, but it's still just catching on in the IoT world, where devices rule and requirements for reliability, quality, security and safety are paramount. DevOps is not focused on any particular technology or app quality, but certain challenges arise when DevOps and IoT intersect. Read more about the integration here.
IV - RELATED NEWS
Can Artificial Intelligence Help Feed the World?
Despite being ranked near the bottom in industry surveys on the state of digitization, Agriculture is rapidly becoming more digital. Farmers today have access to software tools to assist in in-field work. From mobile apps to unmanned aerial vehicles, these tools collect data that can be used to assess crop health and monitor pest and disease conditions during the season. Read more here.


IBM and MIT Pen 10-Year, $240M AI Research Partnership
IBM and MIT came together this week to sign a 10-year, $240 million partnership agreement that establishes the MIT-IBM Watson AI Lab at the prestigious Cambridge, MA academic institution. The core mission of the joint lab is to bring together MIT scientists and IBM [researchers] to shape the future of AI and push the frontiers of science. Read more about the innovative partnership here.