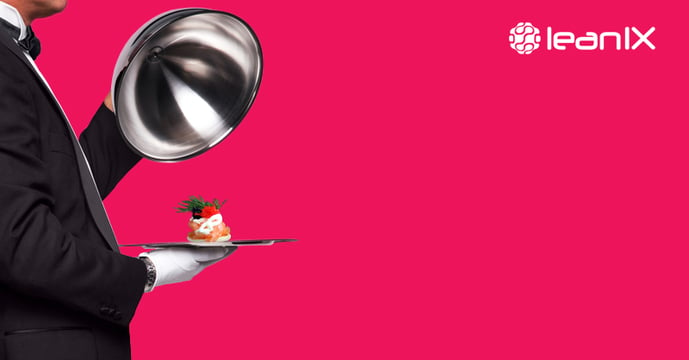 Years ago, Microsoft's CEO described open source as a cancer. Times have changed. On Wednesday the company announced it's joined the Cloud Native Computing Foundation as a top tier platinum member, costing Microsoft $370,000 per year. Has the EA role become obsolete? Or is it just inappropriately named? Thanks to the latest algorithms from MIT and Google, our phones will be capable of retouching our photos like a professional photographer in real time, before we take them. How can EAs use digital transformation as digital empowerment? Jason Bloomberg informs us in his latest white paper listed below.
What else has happened in the EAM world this past week? Continue reading below.
I - ENTERPRISE ARCHITECTURE
Enterprise Architecture Has a Branding Problem.
Digital strategist MaryAnne Welke contemplates the title and convoluted terminology used by Enterprise Architects. She compares and debates the validity and usefulness of EA frameworks TOGAF, complicated diagrams in rigid languages like ArchiMate or primitive artifacts in the Zachman Framework. Learn her steps to regroup, rebrand and retool the EA discipline here.
Transforming Enterprise Architecture for Digital Empowerment
In this insightful white paper, EA thought leader Jason Bloomberg peels away the buzz and tackles the fundamentals of digital transformation head on. Bloomberg also develops a new name and focus for the EA team – CODE. Learn what it stands for, and give your EA a roadmap of how to lead digital transformation in your organization. Read the white paper here.
II - TRENDS
Is IoT Really Driving Enterprise Digital Transformation?
The Internet of Things is often thought of as primarily an industrial and consumer technology. But there's a growing consensus that IoT is also taking a leading role in digital transformation in a wide variety of business applications in locations around the world. Read the article here.
Machine Learning Algorithms Retouch Your Photos Before You Take Them
Google and MIT are turning to computational photography: using algorithms and machine learning to improve your snaps. The latest research from the search giant, conducted with scientists from MIT, takes this work to a new level, producing algorithms that are capable of retouching your photos like a professional photographer in real time before you take them. Read more about this exciting technology here.
III - TECHNOLOGY
Cool Tools for DevOps
In switching to a DevOps work environment, it is important to have the right tools in place. Otherwise, mismatched tools can trigger bottlenecks, giving rise to miscommunications between software developers and operations team members. This article explores the most useful and reliable DevOps technologies available today.


Microsoft Backs Kubernetes With Cloud Native Membership
On Wednesday Microsoft announced its move to the Cloud Native Computing Foundation as a top tier platinum member. The foundation is a project of the Linux Foundation, where Microsoft is also a platinum member. According to CNCF's website, the membership is costing Microsoft $370,000 per year. Read more here.
IV - RELATED NEWS
Personio, a German HR Start-Up, Closes $12 Million in Series a Funding.

The Munich-based company plans to use the funding to further develop its Software-as-a-Service and become a leader in the HR software space for SMEs. SMEs use the platform to manage all of their HR and recruitment processes, benefiting from what the startup describes as a single view of employee management. Read more here.
[Quiz] Is Your Enterprise Ready for GDPR?
GDPR is just months away. Many vulnerabilities can be avoided by early consideration of security rather than by overlaying security as an afterthought. Technology and policies protecting personal data will need to be studied, changed, and adapted, affecting mobile app design, device configuration, and network access.
Take this quick, 5-minute quiz to see if your company is GDPR ready.