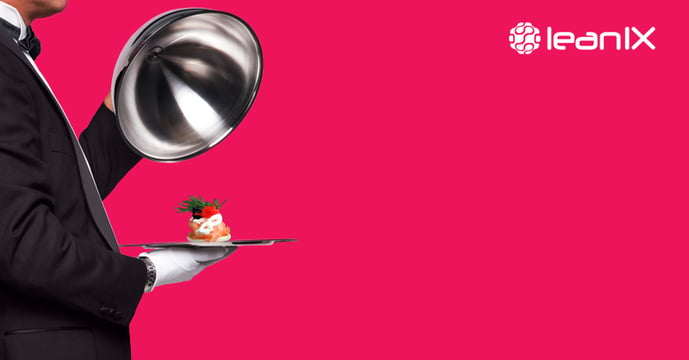 As digital transformation sets up to take Latin America by storm, according to IDC, it will simultaneously create some 450,000 job vacancies due to the lack of qualified personnel.
Technology will always play a central role in the enterprise data environment, but going forward, the challenge has shifted from searching for and implementing the most cutting-edge systems to architecting available technologies in ways that support a successful business model. Learn more about changing the focus from infrastructure to architecture in the Enterprise Architecture section below. Ravi Mayuram, SVP of Engineering and CTO at Couchbase, expects 2018 to be a lively year for DevOps. Read his informative insights in the Technology section below.
The countdown to GDPR is on. Enterprises have a few short months to prepare for the all-encompassing data regulation. Is your company prepared?
What else is happening in the EA world?
I - ENTERPRISE ARCHITECTURE
Shifting the Focus from Infrastructure to Architecture
For far too long, the enterprise's biggest problem has been the disjointed, silo-laden infrastructure underlying its data-driven processes. Now that these processes are making the change from a supporting role in the business model to a core, revenue-generating role, the time to build a more effective, integrated data ecosystem has arrived. Click here for the full article.
Countdown to a New Era of Compliance
As enterprises identify and service unique or critical data points to realize its vast potential, two crucial and interconnected factors will govern their actions. These are security and the need for regulatory compliance. Read more here.


II - TRENDS
Cloud Trends 2018: Serverless, Kubernetes and Vendor Oligopoly
Despite being the most transformational technology of this generation, public cloud computing and all of its inherent flexibility still has not surpassed the 50 percent threshold for adoption within the enterprise space, according to analyst house Forrester, which also pegs the market for global public cloud services to reach $236 billion by 2020. Read more here.

Digital Transformation Spend to Reach $57 Billion in Latin America by 2020
This represents about 40 percent of all information technology spend, as companies in the region accelerate the delivery of projects related to digitizing products, services, and back-office functionality. Click here for the full article.

III - TECHNOLOGY
DevOps 2018: What to Expect in the Coming Year
The proliferation of serverless architecture with organizations.

S

ecurity has become top of mind again for developers, due to GDPR compliance and increasing data regulations.

A

new breed of IT Ops
Read more predictions in the full article.
Year in Review: Docker in 2017
2017 was full of changes. From exciting, groundbreaking new launches to widely upsetting security threats. Let's take a second to reflect on some of the most crucial technologies from last year. Click here to read more about Docker in 2017.
IV - RELATED NEWS
Blockchain Voting Is Here for Enterprise, but Where Are the Users?
Proxy voting is the process by which stockholders cast votes at a corporate annual general meeting (AGM), without actually attending the meeting. Somehow the system of using qualified representatives to vote on behalf of a corporate or individual stockholder not only results in delays, but it also creates a layer of uncertainty preventing voters from having the assurance their vote has been counted. Read more here.
Apple Developer Program Fee Waivers Are Now Available for Nonprofits, Schools, and Government
Apple has announced that it has begun allowing select publishers to waive the membership fees associated with its App Developer Program. Specifically, the new fee waivers will be offered to "nonprofit organizations, accredited educational institutions, and government entities," says Apple. Learn more here.

That was the week in a nut shell, lets see what next week has in store!