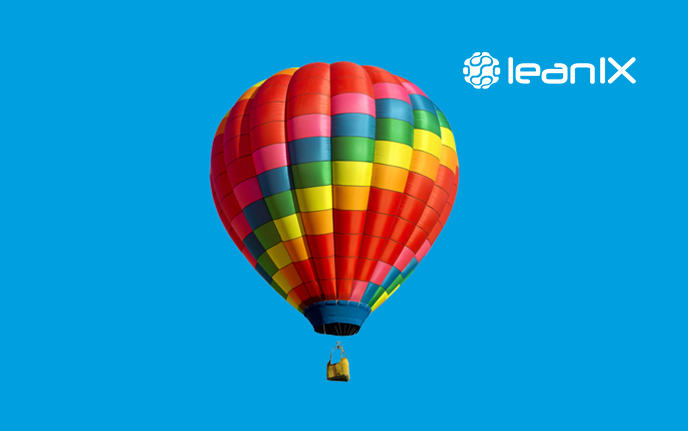 How far have we come?
Today's Enterprise Architecture is equally relied on to support IT and Business needs. It is perceived less as a framework for corralling technology into clever models and plans than as a collaborative nexus to an operation's every behaviour.
But it's taken a while for this mindset to come about.
EA was born in the 1980s after John Zachman released "A Framework for Information Systems Architecture". Zachman saw that information systems were bringing about a complexity that needed to be mapped with clearer definitions and interfaces—a veritable blueprint, or "architecture", of IT components across an enterprise.
"Decentralization without structure is chaos." — John Zachman
So he proposed a framework relating to the following:
What (data)
How (function)
Where (network)
Who (people)
When (time or schedule)
Why (motivation or strategy)
And aligned it via these categories:
Context (partners),
Business Model (owners),
System Model (designer),
Technology Model (builder)
Detailed Representations (subcontractor)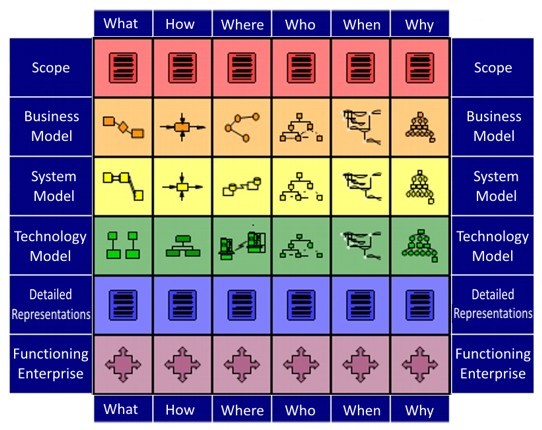 Image 1: The Zachman Framework. (Source)
But his initial proposal deliberately excluded IT architectures from Business. Although noting in that same paper that the "development of a business strategy and its linkage to information systems strategies" was an "important subject to pursue", Zachman stopped short of doing so himself.
EA's emergence since then has led to the rise of numerous architectural frameworks that have indirectly attempted to bridge this IT-Business divide.
TOGAF by The Open Group—a developing language (nay, institution*) that has been iteratively updated since 1995—is the first to come to mind. But as explained by Roger Sessions, CTO of Object Watch, even TOGAF is designed more for structuring than strategizing.
"TOGAF merely describes how to generate enterprise architecture, not necessarily how to generate a good enterprise architecture," says Sessions. "It should be no surprise if two different TOGAF-certified consultants end up using two very different processes—even when working with the same organization."
And therein lies the rub with most EA frameworks: best suited for assemblage; not really for analytics and scenario-building.
Very few actually befitting this age of digitalization and our Agile ethos...
A LEAN APPROACH
The challenge of a modern business is not only to structure its IT but also to rapidly react according to changes in markets, technologies, and financial situations. When facing this task, EA frameworks are failing due to their inability to quickly adapt. Either the framework is relying on a static approach (e.g., the Zachman Framework) or they are highly complex and therefore time-consuming (e.g., TOGAF).
The rise of lean Enterprise Architecture Management (EAM), as typified by LeanIX, is based on a decidedly modern framework of standards and practices. In particular, it is shaped by the following core properties that seek to elevate EA practitioners above misconceptions of being ivory tower theoreticians:
EAM for everyone
The digital core competencies of a company are inherently distributed. A central EA team will fail if they solely bear the brunt of work. EA must instead be made accessible for everyone in the company (and expressed in a way that you do not need a PhD to understand)!
Doing

instead of

fearing
EAs have a reputation of being governance-oriented gatekeepers. That simply does not comply when courage and experimentation is needed to accomplish the short time-to-market necessary for organizational success in the digital age.
EAM as a communication channel
What EAM can learn from knowledge management is that its main goal should not just be to answer questions but also to connect people. If stakeholders know who to ask about a certain topic, it is easy for them to connect all the dots themselves.
SPECIALIZED TOOLS
The following benefits of lean Enterprise Architecture can be obtained using a dedicated EAM tool:
Modeling complexity
Collaboration
Visualizations
Data quality and integrity
Ease of use
Integrations
Compliance demonstration
Best practice guidelines
Scalability
And for more information on each one, read our free White Paper, "Digital Transformation: A Case for Lean Architecture Management", below.